Bike and Bus
Madison County Transit (MCT) has equipped all its buses with bike racks to provide accessible connections between the MCT Trails and bus systems.
The bike racks are...
Safe:

Passengers load and unload bikes in front of the front of the bus, away from oncoming traffic.

Secure:

Equipped to carry any bike with tires smaller than 700x38 (29" x 1 3/8").

Easy:

There are three simple steps to use the bike racks.

Fast:

Loading and unloading takes less than 20 seconds.
Bike Rack Loading Instructions
Before the bus arrives...
Remove bottles, pumps and other loose items from the bike that might fall when the bus is moving.
Once the bus stops...
Inform the driver that you will be loading your bike.
Move from curbside to the front of the bus to load your bike.
Loading is easy... as 1, 2, 3!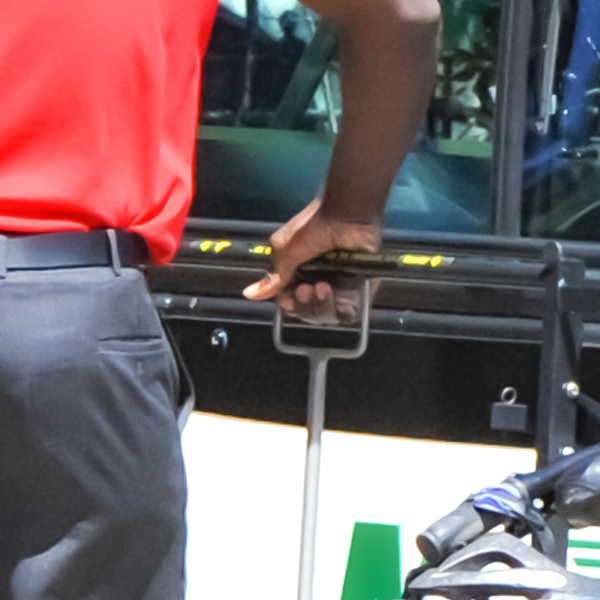 Squeeze the handle up to release the latch and then pull the bike rack down.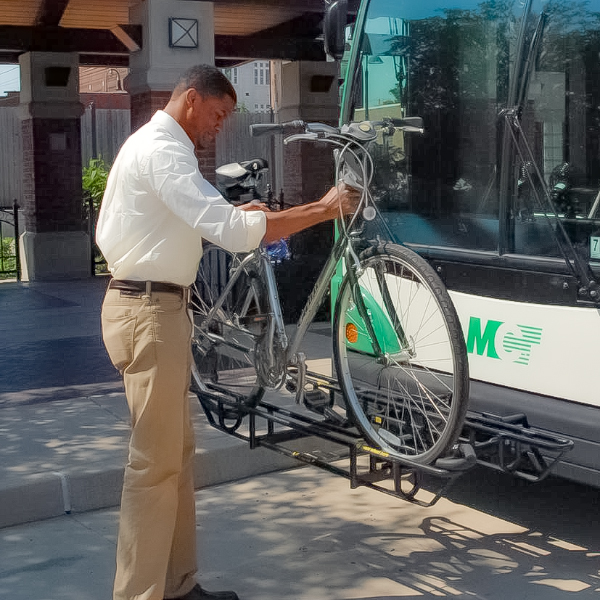 Lift your bike onto the rack, fitting the wheels into the labeled front and rear wheel slots.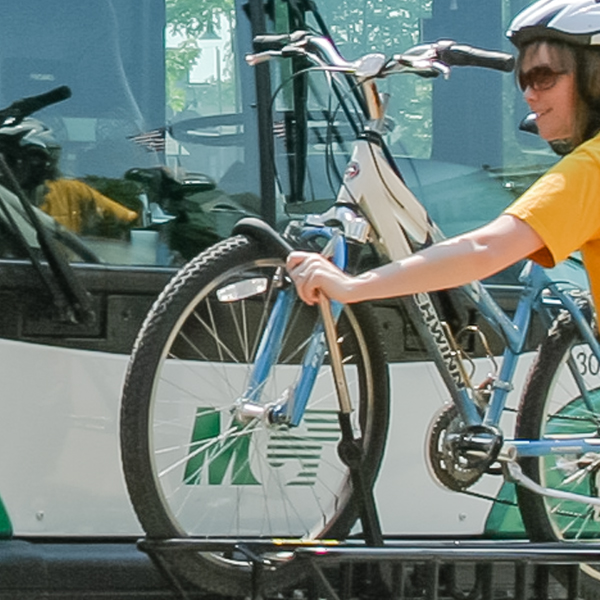 Pull the support arm over the top of the front tire and then release the arm to secure the bike.
Bike Rack Unloading Instructions
Once the bus stops...
Inform the driver that you will be unloading your bike.
Move from the curbside to the front of the bus to unload your bike.
Unloading is as easy... as 3, 2, 1!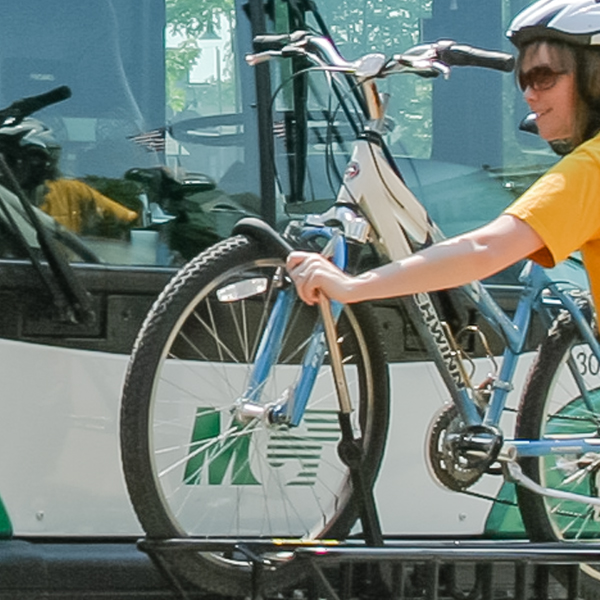 Raise the support arm off the tire and move it all the way down until it is secured.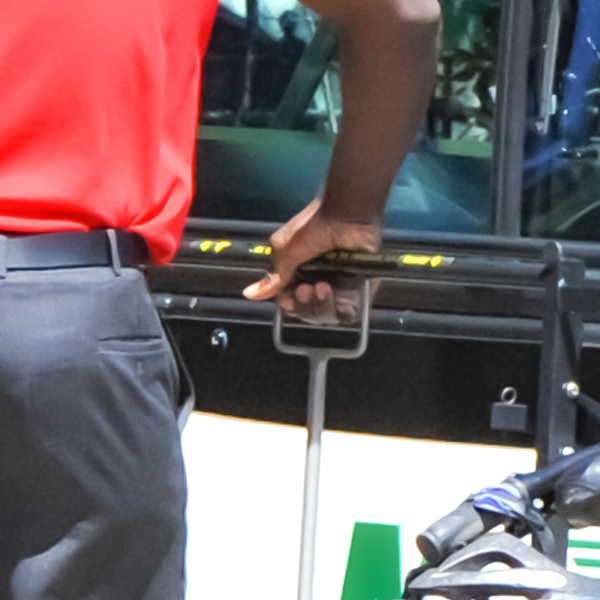 Lift your bike out of the rack and place it next to you.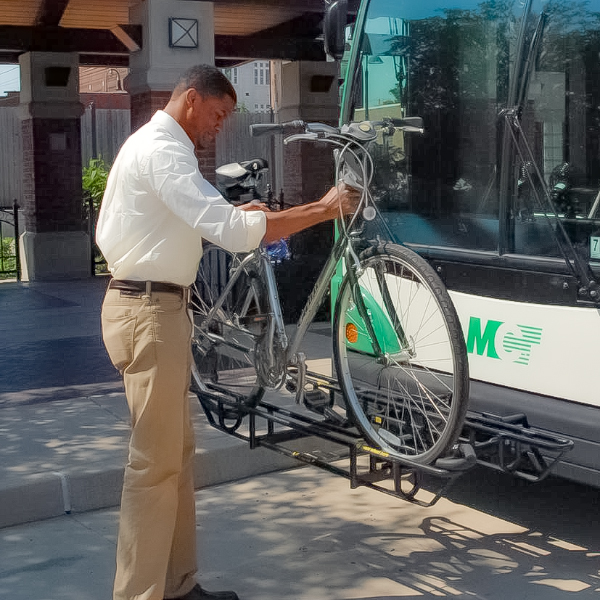 Fold up the rack to the upright position until it locks, if there is not another bike on the rack.
Other Information
Bike racks are FREE to use, but passengers must pay the required bus fare.
Bikes with motors or child carriers are not allowed
Bus drivers can only provide verbal assistance with using the bike racks.
Bikes are not allowed inside the bus under any circumstances.
Bike racks can only accommodate two bikes, so please wait for the next bus if the bike rack is full.
MCT is not responsible for injuries, damaged, or stolen bikes caused from use of the bike rack.